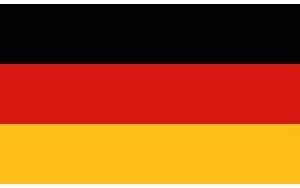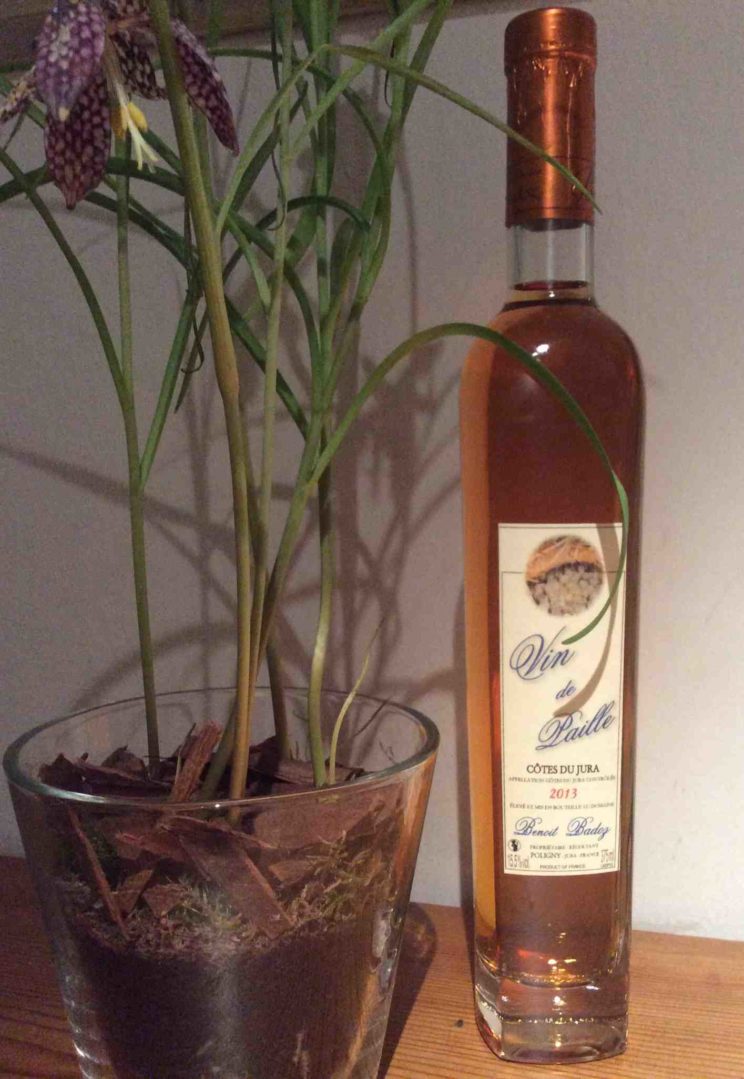 On the western foothills of the Massif de Jura, along the road N 83, there is, in an altitude of about 200 to 400 meters, the approximately 650 hectares large wine-growing area Côtes du Jura. In a semi-continental, rather cool and with about 1100 mm annual precipitation also rather wet climate, there are produced about 25,000 hectoliters of wine per year, mainly (~ 2/3) white wine, the rest red wine, Vin Jaune and also about 550 hectoliters of Vin de Paille, as straw wine is called in France.
Two white varieties Chardonnay and Savagnin and also two red varieties Poulsard and Trousseau may be used to produce Vin de Paille in the Côtes du Jura. The yield is limited to 20 hectoliters per hectare. In addition to manual harvest and selection, a minimum of six weeks drying of the grapes is requested, followed by pressing and the slow fermentation. At least 14% Vol. Alcohol must have the wine. The Côtes du Jura Vin de Paille is allowed to be sold after three years of ageing, of which at least one and a half years in small wooden barrels.
The Benoit Badoz winery, located in Poligny, has been family-owned since 1659, currently in its tenth generation. Of the 44 hectares, interspersed with limestone blue, gray and red clay marl, about two thirds are planted with the two white varieties Savagnin (75%) and Chardonnay (25%). The remaining third has about equal proportions of Poulsard, Trousseau and Pinot Noir. For the Vin de Paille of the winery, the very ripe grapes of the varieties Savagnin, Chardonnay and Poulsard are dried on shelves, on a straw bed for about 4 months. Only 15 to 18 liters of must are extracted from 100 kg of grapes during the subsequent pressing. After slow fermentation, the wine is aged for three years in oak barrels. His alcohol content of 15.5% Vol. it has achieved without fortificationung with alcohol, so only by the fermentation with yeasts.
Vin de Paille 2013 Côtes de Jura Benoit Badoz (Tasted Wines)
Middle amber colour. In the nose dried pears, light barrel notes, fine spiciness, delicately oxidative, good complexity. In the taste fresh, with pronounced acidity, honey, pear, orange peel and a little raspberry, as well as fine aromas of wood removal. Very subtle sweetness. Very good, long, mineral, slightly spicy-bitter finish. Elegant, very good wine.