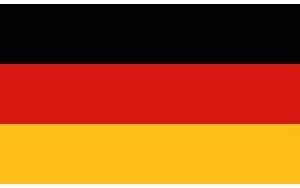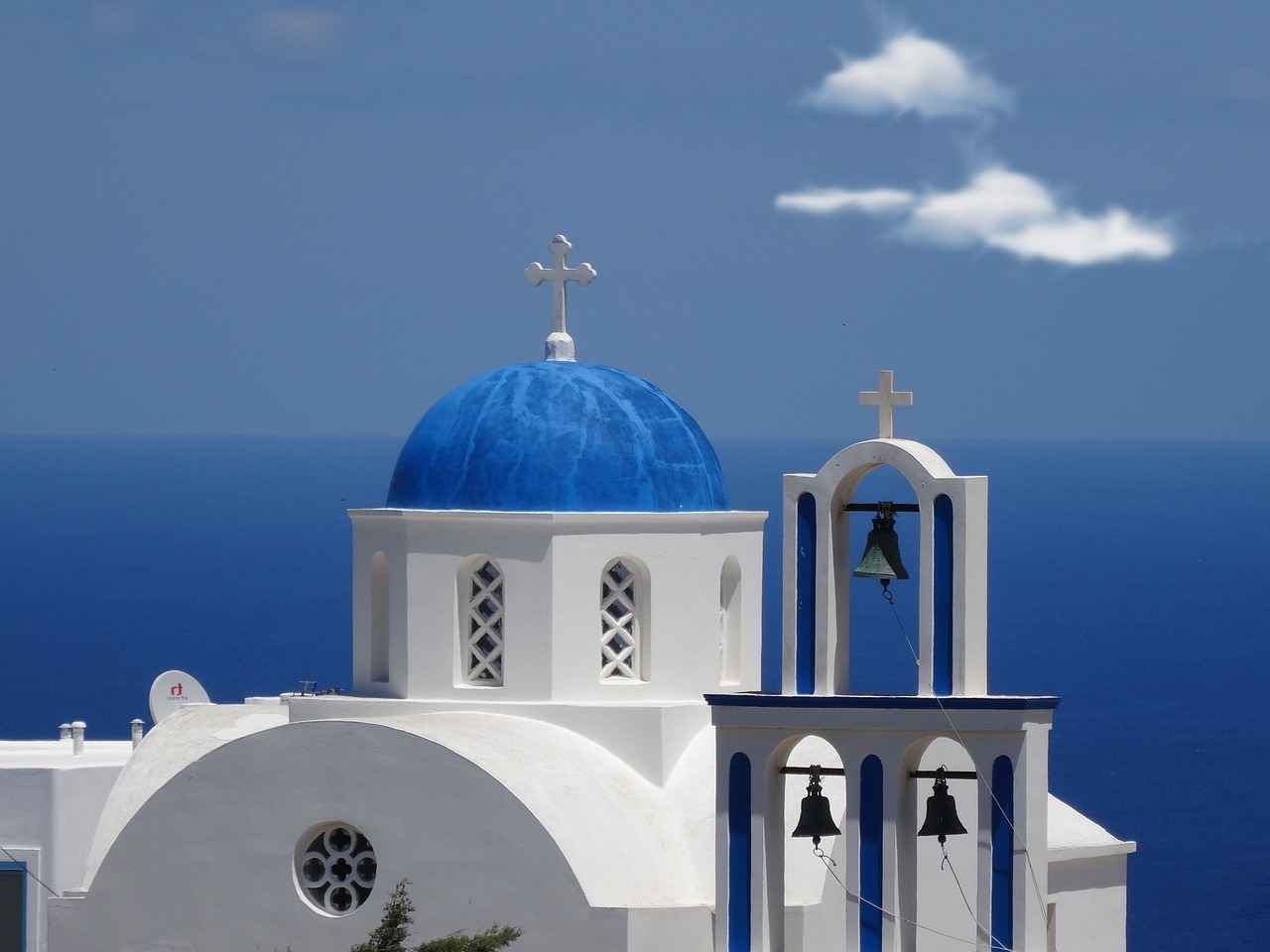 Santorini is not only known for its white-blue postcard idylls, but also for the Vinsanto, a sweet wine from the white grapes Assyrtiko, Aidani and Athiri. Less known, however, is a red sweet wine of Santorini, made purely from the variety Mandilaria. A wine of this type, the Apiliotis from the Domaine Sigalas, Alex had brought as a gift from his original home, when he was our guest for dinner together with his wife and children.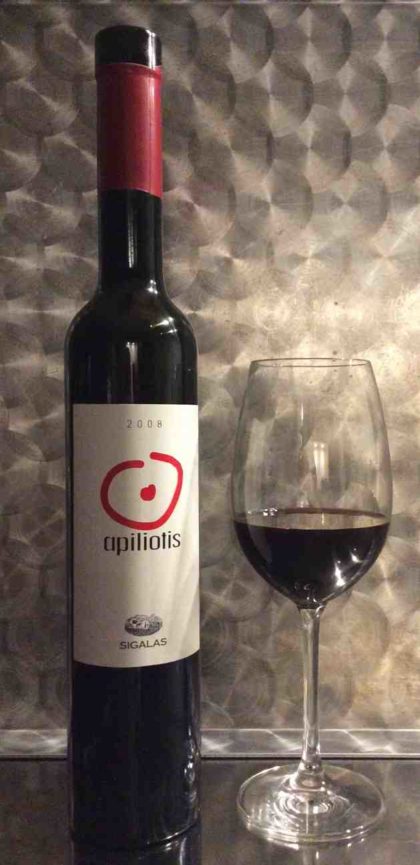 Both wines are made similarly. This starts with the Koulora training system where the wine shoots are "braided" into a wreath, within which the grapes grow and are thus protected from the often strong winds, which are enriched with much sand. They also share the same barren, heavily sand-rich, volcanic ash and pumice soil – the reason why all the wines of Santorini are made from ungrafted vines. The phylloxera could never conquer this extremely inhospitable environment, therefore still ungrafted root-stocks on Santorini grow.
The vines for Apiliotis are over 60 years old. The wine is made from very ripe, partly already dried grapes of the indigenous red grape variety Mandilaria, which are dried after the harvest for another 10 – 12 days in the sun. After fermentation, the wine is aged for at least 24 months in old wooden barrels. Mandilaria is excellent for sweet wine because it has high tannin and high acidity, which both can well balance the usually high residual sugar of the wine from about 200 to 300 grams per liter.
Apiliotis 2008, Domaine Sigalas
Dark, almost black red. In the nose a compote-like scent of blackberry, blackcurrant, plum and some raspberry. In the taste with full sweetness, very fruity with delicate herbaceous notes and concise, citrus-like acidity. Very good, long finish, characterized by fruit and acidity, flanked by very fine tannins and with a nicely integrated sweetness. Strong appearance of a very good wine.
Learn more about greek sweet wines.