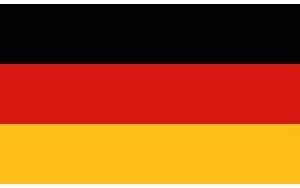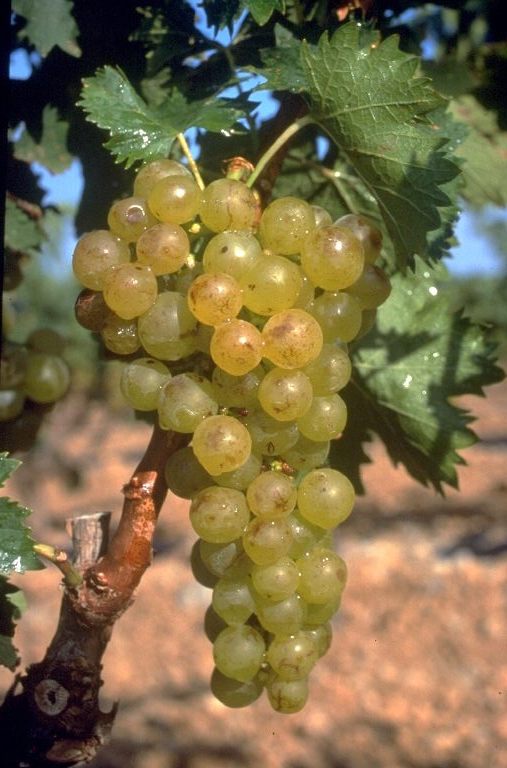 Sárga Muskotály, also known in this country as Yellow Muscat, is a grape variety permitted for production in Tokaji. It gives the wine a strong aroma and a balanced acidity.
Most sweet Tokaji wines are aged for at least two years. Since the 1990s, there has been an increasing number of Tokaji wines that have been matured reductively, i.e. wines that are matured largely without contact with atmospheric oxygen. These wines are already 12 – 18 months after the harvest on sale and are mostly offered as Late Harvest (in Hungarian: Késői Szüretelésű).

A distinctive feature of the Tokaj-Hegyalja wine region is also exhibited by the region's Late Harvest wines. The location of the vineyards on the rivers Bodrog and Tisza creates a microclimate which, in combination with the mostly thin-skinned grape varieties that are sensitive to the mold botrytis, year after year ensures the noble rot that essentially determines the taste of the Tokaji.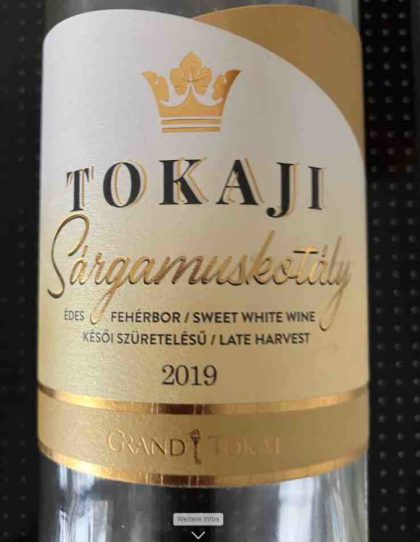 We tasted a Sárgamuskotály Late Harvest 2019 from the Grand Tokaj state winery. Grand Tokaj is the largest winery in Tokaj-Hegyalja. It makes around 40% of the total wines produced in the region. The wines come not only from the approximately 70 hectares of vineyards belonging to the winery, but mostly from more than 1,400 small producers who cultivate around 1,150 hectares of vineyards.
Tokaji Sárgamuskotály Late Harvest 2019, Grand Tokaj (Tasted wines)
Light golden yellow. Ripe apricots on the nose, some botrytis, a hint of delicate dark-spicy herbs. On the palate, velvety ripe apricots, delicate herbs, tangerines and exotic fruits; a well-pronounced acidity that balances the sweetness very well; long, fine finish with herbs and citrus notes. Good wine.