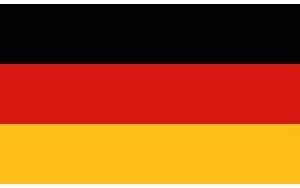 Markus Molitor shows how the consistent implementation of quality standards can become a story of success. Since taking over his father's winery in 1984, he has constantly expanded it, as he has consistently pursued the goal he formulated of building on the golden days of Riesling from the Mosel with wines that are extremely typical of the location and can be stored.
If you drink his wines, you can feel that he follows his maxim: meticulous and uncompromising manual work in the vineyard and cellar and the respect for the natural products grapes and wine.
We tasted his Niedermenninger Herrenberg Riesling Auslese*** 2005. So a very high-quality selection, corresponding to the three-star designation – with zero to three possible stars. An award that does not exist every year and which stems from Markus Molitor's absolute quality efforts and his efforts to inform wine customers. A very customer-friendly system, just as customer-friendly as the connection between the color of the capsules of his wines and their taste: white capsules correspond to dry wine, green is off-dry and gold is sweet.
Niedermenninger Herrenberg Riesling Auslese*** 2005, Markus Molitor (Tasted Wines)
Golden-yellow amber, very ripe apricots, delicate herbal notes on the nose, round, juicy and fruity with spicy minerality and a clear noticeable sweetness, perfectly balanced by the fine fruity acidity, very long finish. Excellent sweet wine.