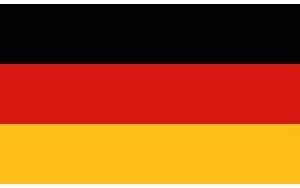 In other words: Are matured, ie older Trockenbeerenauslese better than those from younger vintages? Several reasons have led to this question, the most important is probably that I think the sugar content of Auslesen seems to be optimal. Another important reason is the fact that my wine friend Hans stores a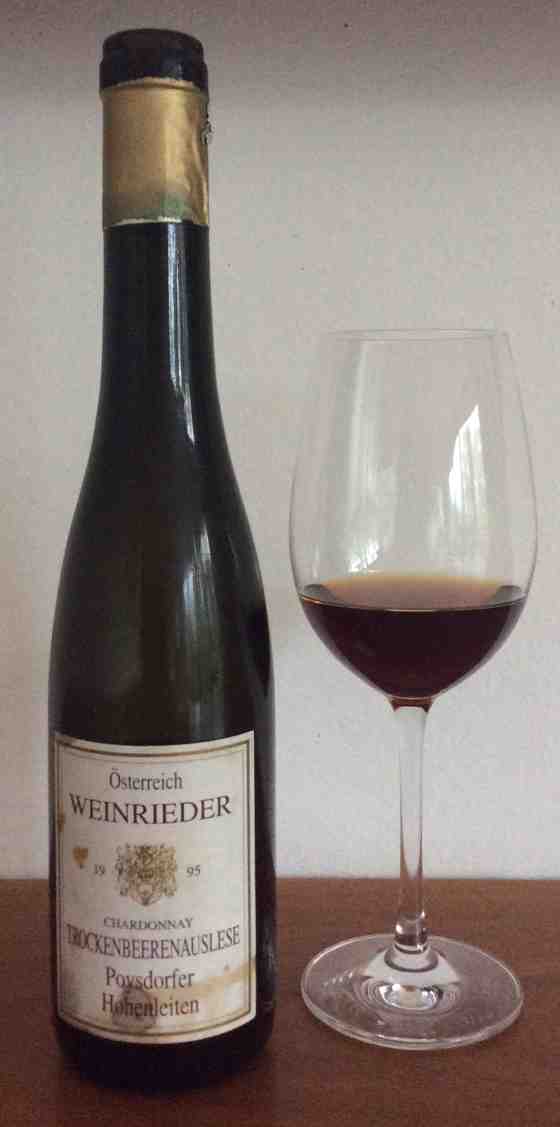 lot of sweet wines, including many old TBAs in his wine cellar, from which we time by time we taste some. As a result of this fact, six of the eight TBAs discussed so far in the blog were 15 years or older. For me five of them met the criteria for an excellent wine.
Finally led to this question the tasting of the excellent, this weekend uncorked Trockenbeerenauslese of the winery Weinrieder.
TBA 1995 Chardonnay Poysdorfer Hohenleiten, Winery Weinrieder
Dark-amber to brownish colour. The nose is dominated by apricot syrup and delicate herbal notes and some botrytis. In the mouth dried apricots, exotic fruit, some caramel and dried apple as well as a touch of very fine and slightly medicinal herbal notes. Very nice sweetness that is perfectly balanced by the present but ripe acidity. Very lively wine, not lush. Extremely long, very beautiful finish, supported by the fine acidity and the fruity and herbal notes. Excellent, extremely light-footed Trockenbeerenauslese.
All previously excellent TBAs reviewed on this blog had a very long finish, were very well balanced and were produced from well-known manufacturers. Also located in the Austrian Weinviertel in Poysdorf Weingut Weinrieder is one of the companies whose wines, sweet and dry, are repeatedly awarded high.
The question of whether mature TBAs are the better choice, but everyone has to answer for themselves. Best just try a mature TBA and comment the tasting here in the blog.