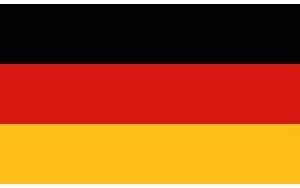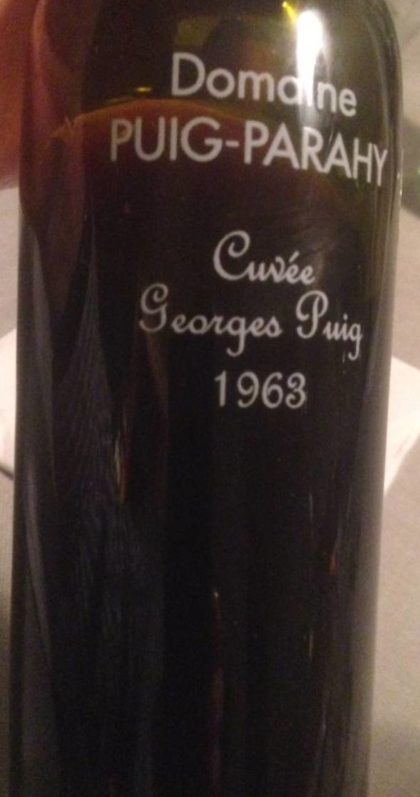 The Domaine Puig-Parahÿ is known for its Vin Doux Naturel (VDN). Nearly 50 vintages of Vin Doux Naturel, which are stored in Passa in the cellars of the Roussillon-based winery, are marketed. Many of these VDN date back to the last century. For Parker's Wine Advocat, David Schildknecht had tasted just under a dozen of these VDN Rancios by Puig-Parahÿ from vintage vintages from 1875 to 1998 in 2009. They have been rated with 90 to 98 points, the majority with more than 95 points, on average with almost 94 points.
Ripened VDN are in high demand, especially those of Puig-Parahÿ, which is reflected in the price. With 55 €, some vintages from the 1990s are cheap, the prices reach almost 1400 € for the vintage 1875 – each for half a bottle (0.375 l).
I really like Vin Doux Naturel, so my anticipation was great. when I saw on the tasting list of Hans a 1963 VDN of Domaine Puig-Parahÿ. Not wrong, because the wine was excellent.
The wine is produced from Grenache, Carignan, Syrah and Mourvèdre, which are macerated after the harvest for 2 to 3 days and then pressed. Then it is enriched with alcohol and then matured in large barrels.
Cuvée Georges Puig 1963 Vin Doux Naturel, Domaine Puig-Parahÿ (Tasted wines)
Red fruit on the nose, some plums and delicate notes of licorice. In the mouth strawberry, dried plum and subtle notes of chocolate and tobacco, good structure, very balanced, discreetly sweet, appears neither alcoholic nor heavy, is pleasantly concentrated, very good reverberation dominated of red fruits and dried fruits, excellent wine.