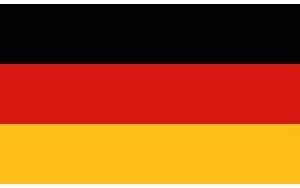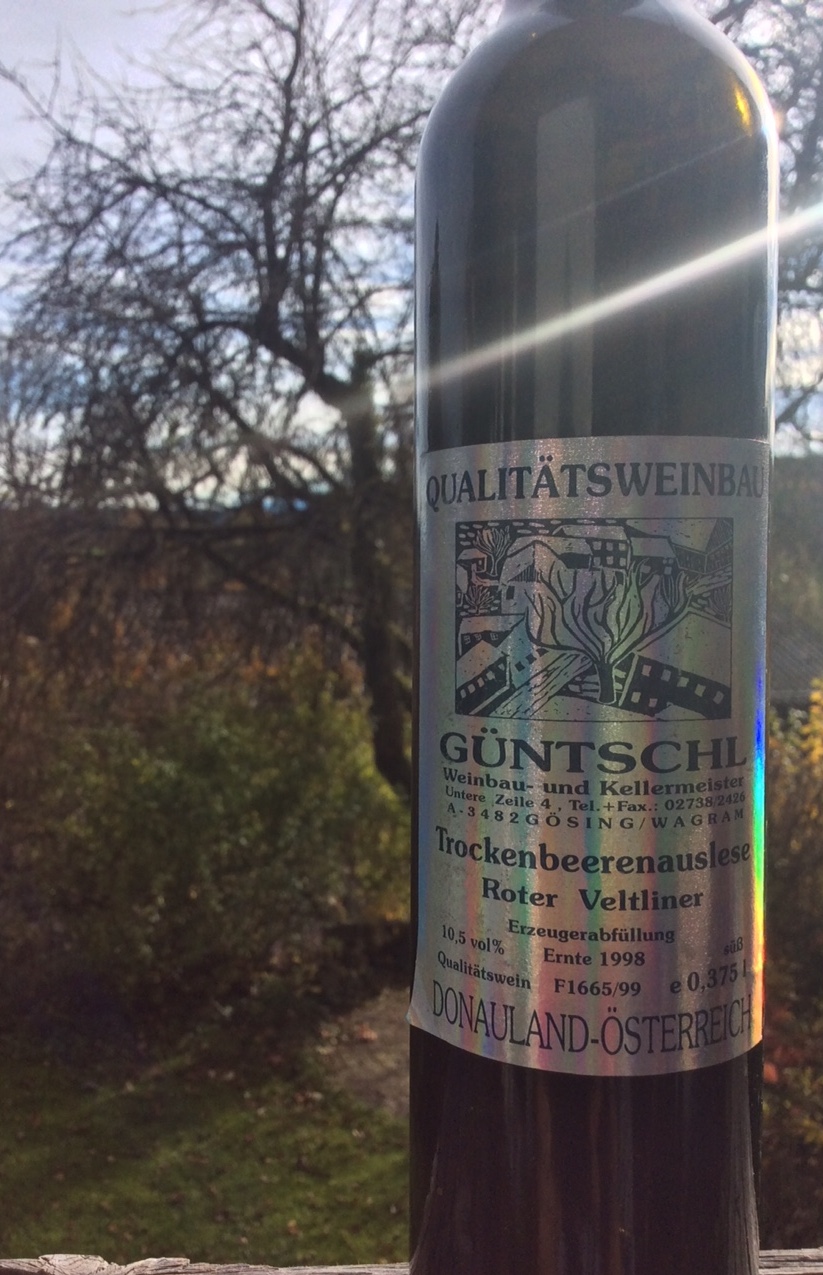 North and south of the Danube lies the Austrian winegrowing area Wagram. In the larger northern part of the wine thrives mainly on loess and sandy gravel soils. As in all of Austria, the Gruner Veltliner with a cultivated area of ​​1,330 hectares is also here the number one. Yet there is no other austrian winegrowing area in which more of the almost similarly named variety Roter Veltliner is cultivated than in Wagram – 82 hectares. With Gruner Veltliner, the autochthonous grape variety Roter Veltliner has nothing to do, it is known rather as crossing partner of some other Austrian autochthonous varieties such as Neuburger, Rotgipfler or Zierfandler. The wines of the Red Veltliner come mainly from loess soils, as does the tasted Trockenbeerenauslese Roter Veltliner 1998 of the winery Güntschl, which comes from a loess plateau in Gösing am Wagram. We paired it with fried apple ice cream with red wine syrup (recipe in Sweet wine and food), which matched very well.
Trockenbeerenauslese Roter Veltliner 1998, Weingut Güntschl
Medium dark amber colour. Dried apricots, raisin, with a little plum, dried pear and nutty notes. On the palate, juicy with pronounced acidity, very well balanced, delicate tobacco notes, very nice, long finish, salty-mineral, delicately peppery with persistent aromas of dried fruit and walnut. Excellent wine.