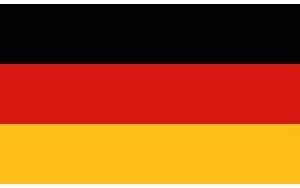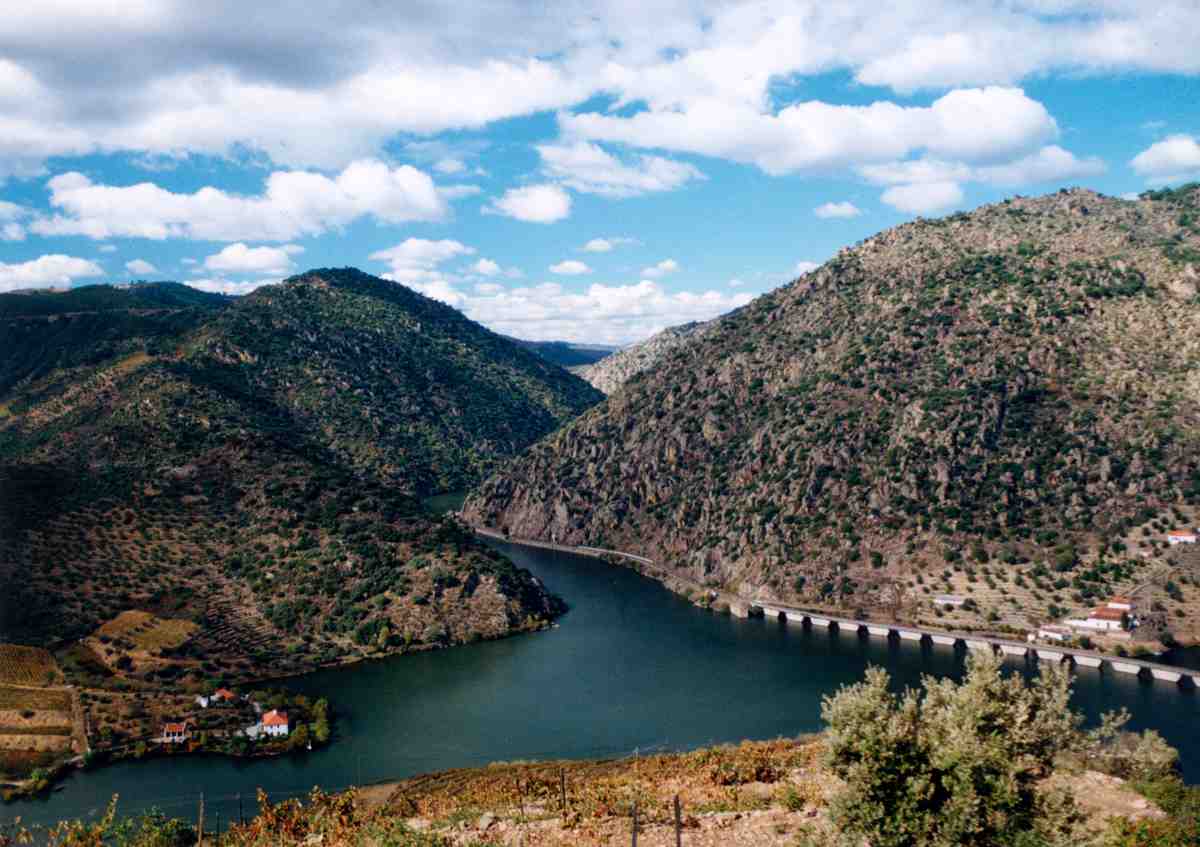 At the Forum Vini, in November 2018 in Munich there were a lot of dry wines but also some sweet wines like port wine. I tasted two port wines, a Magalhães LBV (Late Bottled Vintage) 2013 of Quinta do Silval and a 10 Years Tawny Port by Vieira de Sousa.
 Both have in common that they come from slate soils in the municipality of Roncão, near Vila do Pinhão, that is, from the heartland of Port wine county, where many excellent port wines are produced. The two port wines are clearly distinguished by its colors, the LBV shows a dark garnet red color, the 10 Years Tawny a medium amber color. The LBV has been matured for 4 years, while the tawny, produced with grapes stamped with feet, matured for an average of 10 years. On average means, that any younger portions of the blend will be compensated with matured wines more than 10 years old. A significant difference is only noticeable two to three weeks after opening the bottle. Until then, the LBV should be consumed in any case, while the Tawny promises a few further weeks drinking pleasure. For more on the two types of wine, see Wine Styles Ruby and Wine Styles Tawny.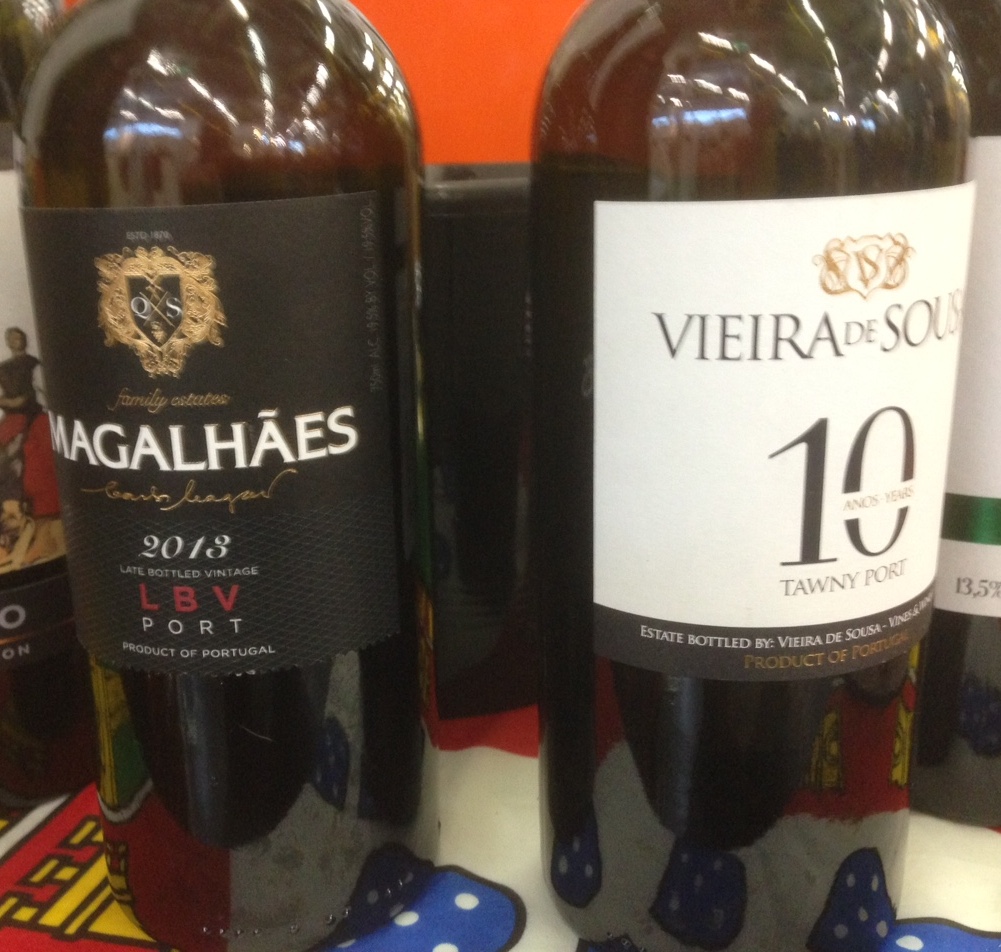 Magalhães LBV-Late Bottled Vintage Port 2013, Quinta do Silval
Dark red berry, plum, some blackberry and chocolate, delicate herbaceous notes, full-bodied on the palate, well noticeable, but well integrated tannins, fruity good finish, very good wine
10 Years Tawny Port, Vieira de Sousa 
Medium amber, fine sweet barrel notes as well as clear fresh notes, roasted walnut, prunes, caramel, with some coffee, cloves and allspice. Very nice finish with a long finish, excellent wine.